"We use Healthy Ingredients. Our Award-Winning vodka Hells Half Acre 1885 uses organic dextrose from a unique source, the Cassava Root. When the cassava root is crushed then dried into a powdery state it is then called Tapioca Starch, after saccharification this organic tapioca starch combined with naturally occurring enzymes produces more than double the amount of fermentable sugars than in your standard corn, grain, or potato fermentation. A rich harvest of starches converts into an abundant amount of sugars yielding a smooth, sweet, floral scented vodka. Every ingredient we use is GMO-Free, Certified Organic, Kosher, and of course Gluten-Free.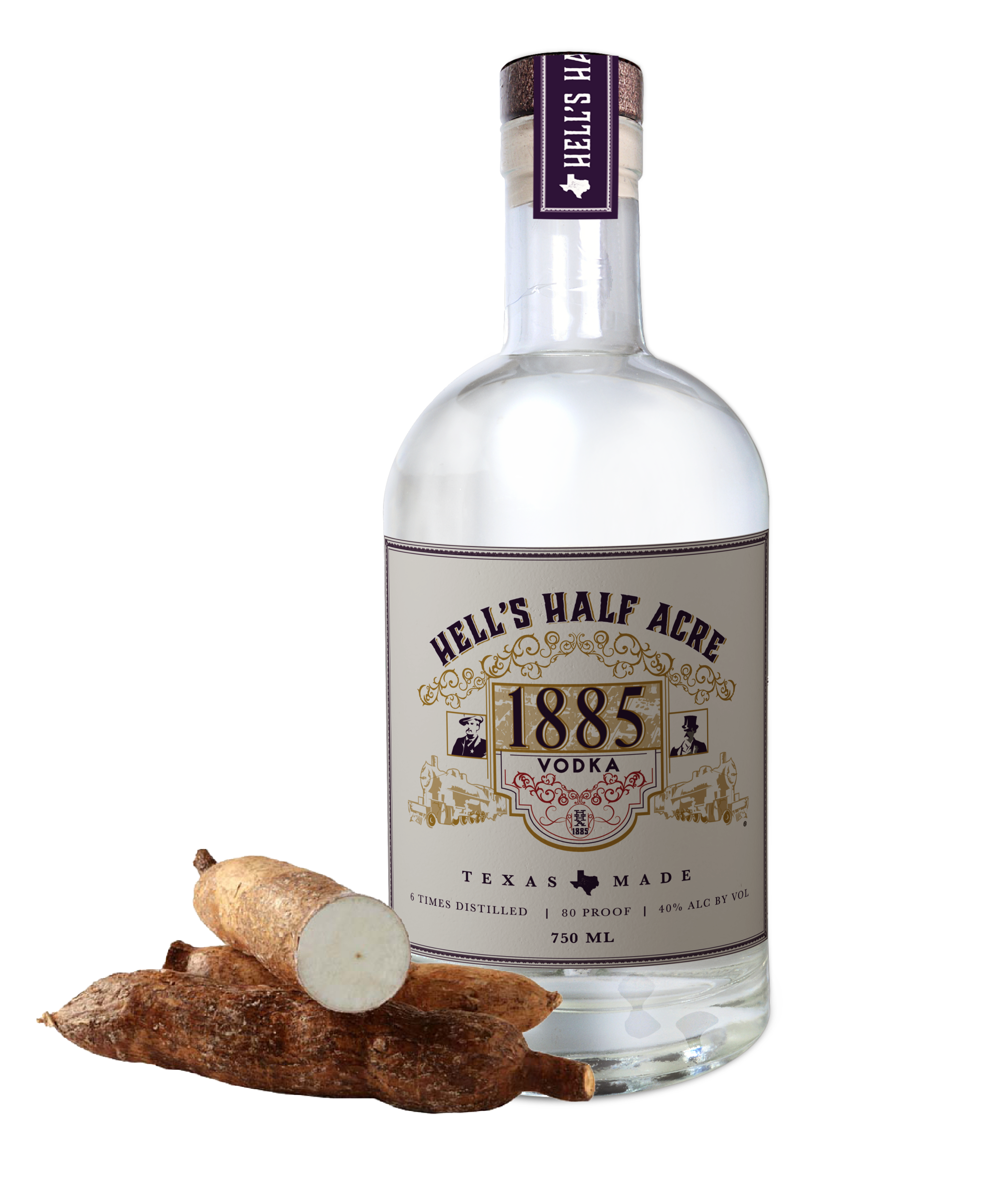 "Distilled from cassava root, this unusual vodka shows distinct sweetness. Look for a light vanilla scent and hints of dulce de leche, almond and vanilla on the creamy palate, plus cinnamon sizzle on the finish. Ideal for dessert-like cocktails or anywhere a bit of sweetness is desired. Best Buy." ~ Kara Newman, Spirits Editor
LIBERATE YOUR SPIRIT
Panther City Distillery's goal is to set a fire in the souls of the men and woman who are confined to their spirit that lacks flavor. Our Hell's Half Acre 1885 Vodka will liberate your spirit and become your favorite All-Natural, Gluten-Free vodka.
[instagram-feed followtext="Follow me"]