San Diego Spirits Festival 2019
Hell's Half Acre 1885 Vodka received a Gold medal at the 2019 San Diego Spirits Festival.
The San Diego Spirits Festival has been designed to celebrate the industry and all that it encompasses ranging from industry advancement, professionalism, education, showcasing product innovation, market launches, entertainment, camaraderie and just good fun.
San Diego Spirits Festival brings together people from throughout the country and overseas to participate over the week leading up to the two-day weekend festival where the industry and public can mingle, be entertained, educated and make new friends and contacts.
Dozens of new and diverse brands are showcased each year From the cocktail nerd to the novice drinker, there's something to please everyone's palate.
Sip Awards 2019
Hell's Half Acre 1885 Vodka received a Gold medal at the 2019 Sip Awards.
The SIP Awards revolutionize the international spirits arena by bringing the voice of the people to the masses. A cross section of consumer judges decide the true quality of spirit brands from around the world.
The SIP Awards were created to fill the void that is the current state of international spirits competition. The illusion created by massive advertising budgets, celebrity endorsements and lofty judging is old, tired and susceptible to industry bias. There is no better group of advisors for a product than real consumers. The SIP Awards are the first to cut to the core of public opinion as a starting point, rather than an afterthought, in branding and product development.
Wine Enthusiasts Best of Year 2017
Hell's Half Acre 1885 Vodka received a 92 by Wine Enthusiasts. HHA Vodka is considered a top rated Texas Vodka.
All tastings reported in the Buying Guide are performed blind. Typically, products are tasted in peer-group flights of from 5–8 samples. Reviewers may know general information about a flight to provide context—vintage, variety or appellation—but never the producer or retail price of any given selection. When possible, products considered flawed or uncustomary are re-tasted.
Ratings reflect what our editors felt about a particular product. Beyond the rating, we encourage you to read the accompanying tasting note to learn about a product's special characteristics.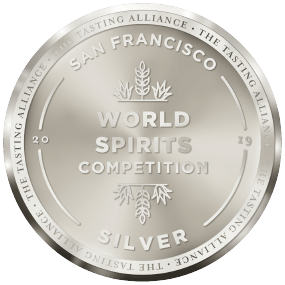 San Francisco World Spirits Competition 2019
Hell's Half Acre 1885 Vodka received a silver medal at the 2019 San Francisco World Spirits Competition.
HHA Vodka is an outstanding spirit that shows refinement, finesse, and complexity; we were one of the winners among the best examples in our category.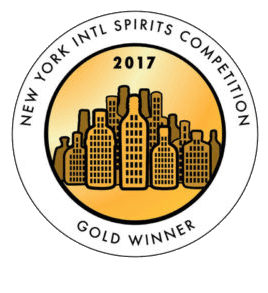 New York International Spirits Competition
Hell's Half Acre 1885 Vodka received a Gold medal at the 2017 New York International Spirits Competition.
One of the most respected international spirits competition in the world. Where real trade buyers judge the spirits by its category and actual price. This is the first major international spirits competition with trade-only judges from top to bottom that consist of people who are buyers from the top retail stores, restaurant and bar owners, distributors and importers. Unlike other competitions, these judges have purchasing power and the ability to make a direct impact on brand sales.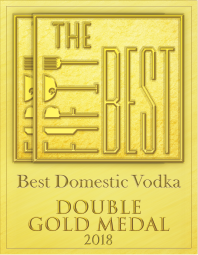 50 Best Domestic Vodka Competition
Hell's Half Acre 1885 Vodka received a Double Gold medal in the 50 Best Domestic Vodka Competition
The Fifty Best held a "blind" tasting of 20 American-made unflavored craft vodkas with 14 members of our spirits judging panel. Strict tasting rules were applied. The order of service was established beforehand by lottery. The vodkas were poured into fresh glasses from new sealed bottles, and served at slightly above room temperature. Only ice water, neutral unflavored crackers and chips were available to cleanse the palate.
The judges wrote down their impressions of each product on score sheets. The scoring was done on a 5-point system, with 5 as the best. Double-Gold, Gold, Silver and Bronze medals are awarded according to a set range of final point scores received from the judges. The tasting notes that follow are summaries of the judges' opinions, with all replicated commentary eliminated. The states of origin are given, with a few tidbits added for each brand. All of these vodkas are 80 proof, unless otherwise indicated.
We use Healthy Ingredients. Our award-winning vodka Hells Half Acre 1885 uses organic dextrose from a unique source, the Cassava Root. When the cassava root is crushed then dried into a powdery state it is then called Tapioca Starch, after saccharification this organic tapioca starch combined with naturally occurring enzymes produces more than double the amount of fermentable sugars than in your standard corn, grain, or potato fermentation. A rich harvest of starches converts into an abundant amount of sugars yielding a smooth, sweet, floral scented vodka. Every ingredient we use is GMO-Free, Certified Organic, Kosher, and of course Gluten-Free.